You are the breakthrough solution
A TEDxTalk by
Carmen Mauk
The Art of Creating the Community You Want
All of the ideas needed to create vibrant, thriving communities are here right now. What is  needed are more drivers of the ideas that will lead to viable, community based solutions. Join Carmen Mauk, Executive Director of Burners Without Borders, to discover how people like you are daring to apply their passions to the issues they care most about and the surprising ways they are making a difference.
Creativity Training
The application of Playa values to the "default world" can call for some jumps of logic, insight, and emotion. Burners Without Borders was a spontaneous reaction to Hurricane Katrina slamming into the Gulf Coast during the 2005 Event. Burners found each other first in Biloxi, Mississippi, and then in Pearlington, closer to the Mississippi coast. Even the name came later than the participants. Every step called for creativity, as people brought their skills and values to a new and chaotic world. They- and it- worked. Consider Creativity through one of the offerings of Einstein Moments in the Electric Forest.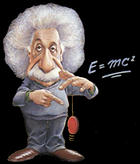 For the first time, event coverage includes creativity training to help you make best use of the presentations, both as you absorb the information and then put it to use.
Visit the Einstein Moments site for more information. It was developed for The Electric Forest to help participants discover genius within themselves.
A Phone Conversation with Carmen